London - Things to do
London is an amazing city, with a vibrant atmosphere and lots to do. Home to a wealth of museums and galleries, iconic buildings, theatres, shopping and parks, there is something for everyone, right at your doorstep!
Why not take a look at whats on and get the most out of your visit to the UK's Capital!
Why not try our Recommendations!
Ride the London Eye
The London Eye has done for London what the Eiffel Tower has done for Paris, by simply allowing people to climb on top of this fantastic city and look down over it from a fantastic view! The most popular tourist attraction in London to date, the beauty of the London Eye is its accessibility to the public, and the fact that it is in a prime location at the heart of London. You won't want to leave London before your ride the London Eye
To find out more and to book tickets, visit the official London Eye Website
____________________________
Visit the Natural History Museum
The Natural History Museum is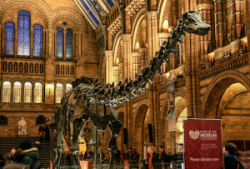 a world-class visitor attraction and leading science research centre, found in the heart of Kensington, London. With hundreds of exciting, interactive exhibits in one of London's most beautiful landmark buildings, highlights include the popular Dinosaurs gallery, Mammals display with the unforgettable model blue whale and the spectacular Central Hall, home to the Museum's iconic Diplodocus skeleton.
With FREE entry, don't miss this state-of-the-art world renowned centre. For full details, opening times and how to get there visit https://www.nhm.ac.uk/
_______________________
See a West End Show

Perhaps the most famous thing about London's West End is its theatre scene. Alongside Broadway in New York, West End theatre represents the highest quality theatre in the world, from world-famous musicals to cutting edge plays. Be sure to book ahead and take advantage of cheap London theatre ticket deals and offers.
You can see a full list of shows and musicals here
__________________________
Take a Walk Around Hyde Park
Covering 350 acres, Hyde Park is one of the largest parks in London, home to a number of famous landmarks including the Serpentine Lake, Speakers' Corner and the Diana, Princess of Wales Memorial Fountain.
There's something for everyone in Hyde Park, from swimming and boating in the Serpentine to concerts and exhibitions; or if you just fancy exploring the park through self guided walks and taking in the unique habitat of wildlife.
Visit the official Hyde Park Website

___________________
Or Just go Shopping!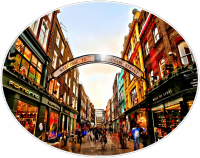 The shopping in London is among the best in the world with something to suit every budget and style. From the hustle and bustle of Oxford Street shopping, to the vintage boulevards of boutiques and charity shops; and right through to the colourful fruits of London markets, London shopping has it all.
With a huge array of places to go to, London shoping has smoething for everyone. Why not have a take a look at what there is on offer here