Welcome to IOHA London 2015
10 For 10 Campaign!
10 reasons to come to IOHA London 2015 - REASON 10: SOCIAL ACTIVITIES
Intrigued? Click to find out more

Warner Lecture Sponsor - Shell

Official Sponsor of the Warner Lecture, Shell is a global group of energy and petrochemical companies. Our headquarters are in The Hague, the Netherlands, and our Chief Executive Officer is Ben van Beurden. The parent company of the Shell group is Royal Dutch Shell plc, which is incorporated in England and Wales.
Our strategy to generate profitable growth remains to drive forward with our investment programme, to deliver sustainable growth and provide competitive returns to shareholders, while helping to meet global energy demand in a responsible way.
Exhibition Opportunities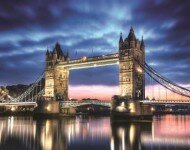 Exhibition bookings for IOHA London 2015 are now being taken - So don't miss out!!

To view the Exhibition Floor Plan, reserve and book your place at IOHA London 2015, please complete and submit your booking using our Online Submission Form
IOHA London 2015 Mission
The vision for IOHA London 2015 is to achieve a step change in the reputation of Occupational Hygiene by creating opportunities for synergy between health-related professionals and scientists - "Building on Occupational Hygiene Together"
Join Us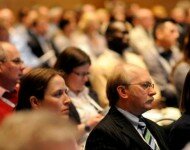 BOHS are proud to be hosting the 10th IOHA International Scientific Conference "IOHA & BOHS 2015 - London: Building on Occupational Hygiene Together" from 25 - 30 April 2015. This major international conference will promote the science and practice of addressing health hazards in the workplace. The Conference will bring together researchers, practitioners, regulators and business leaders from around the world to discuss issues - current and on the horizon - that affect health at work.
London Monopoly Themed Gala Dinner

Advance to go and book your IOHA London 2015 Monopoly themed Gala Dinner ticket. It promises to be the highlight of the conference!
When: Wednesday 29 April 2015 - 19:30 till late
Where: Kings Suite, London Hilton Metropole
Dress Code: Think more Mayfair less Old Kent Road and dress to impress! Why not join in with the fun and be part of our London theme and wear red, white or blue? - Formal Attire, lounge suits/cocktail dresses.
Cost: £70.00
Abstracts for the IOHA London 2015 Conference
ABSTRACTS
10th International Scientific Conference of the International Occupational Hygiene Association, London April 25-30, 2015:
Program Abstracts Available Here

The IOHA London 2015 conference is organised by the British Occupational Hygiene Society (BOHS) on behalf of the International Occupational Hygiene Association (IOHA).
IOHA London 2015 - Watch the Video Teaser