Technical Tours
Places for these tours are only £50 each and can be booked by contacting Sarah Pyle at [email protected] or on +44 (0)1332 250716.
Please note: Spaces are extremely limited and will be allocated on a first come, first serve basis.

Tuesday 28 April, 13.30 - 17.00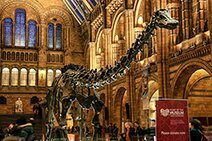 Behind the Scenes at the Natural History Museum
This is a unique opportunity only offered to delegates of IOHA 2015. Take a behind the scenes look at the interesting health considerations the museum and its experts face with current and new exhibits. See the DNA bank for species and maximise your visit with the chance to meet a number of museum staff to ask questions.
Meet in the conference registration area at 12.45 where transport will be provided to and from the Museum.
Wednesday 29 April, 10.00 - 11.30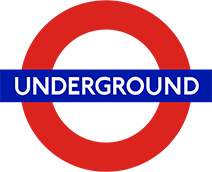 London Underground Tour
The London Underground is the most iconic underground rail system in the world, parts of which are over 150 years old. Currently it is transporting 4 million people every day of the week to and from home or their place of work or to visit the many attractions of London. This technical tour will introduce you to the London Underground and give you an opportunity to get closer to some of the human interactions faced by the employees of the London Underground. Delegates will visit some train simulators and discuss ergonomic and human factors with regards to train drivers. There will also be an opportunity to discuss some other health hazards such as noise and tunnel dust for both maintenance workers and members of the public. This tour combines our profession with history, a must for conference delegates.
Meet in the conference registration area at 09.15 where transport will be provided to and from Ashfield House.
Thursday 30 April, 11.15 - 12.15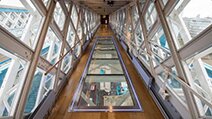 Tower Bridge Exhibition
Visit Tower Bridge Exhibition and discover its colourful history from Victorian times to the present day. Experience all the Exhibition has to offer and more as your personal Guide leads you through the Bridge's Towers, high-level Walkways and new glass floor. From the modern high-level Walkways, see London life through the new glass floor, 42 metres above the River Thames. Admire stunning panoramic views, spying such popular London landmarks as St Paul's Cathedral and the Monument to the west and St Katharine Docks leading to Canary Wharf to the east. In the Engine Rooms see the original Victorian machinery. The personal guide will combine key facts with anecdotes, and ensure that everyone leaves enriched by the history of the most famous bridge in the world.
Meet in the conference registration area at 10.15 where transport will be provided to and from Tower Bridge.
BOHS/IOHA reserve the right to withdraw or change these tours at any time. Cancellations will be accepted in writing and a full refund will be given only in the event that the place can be filled by another delegate.